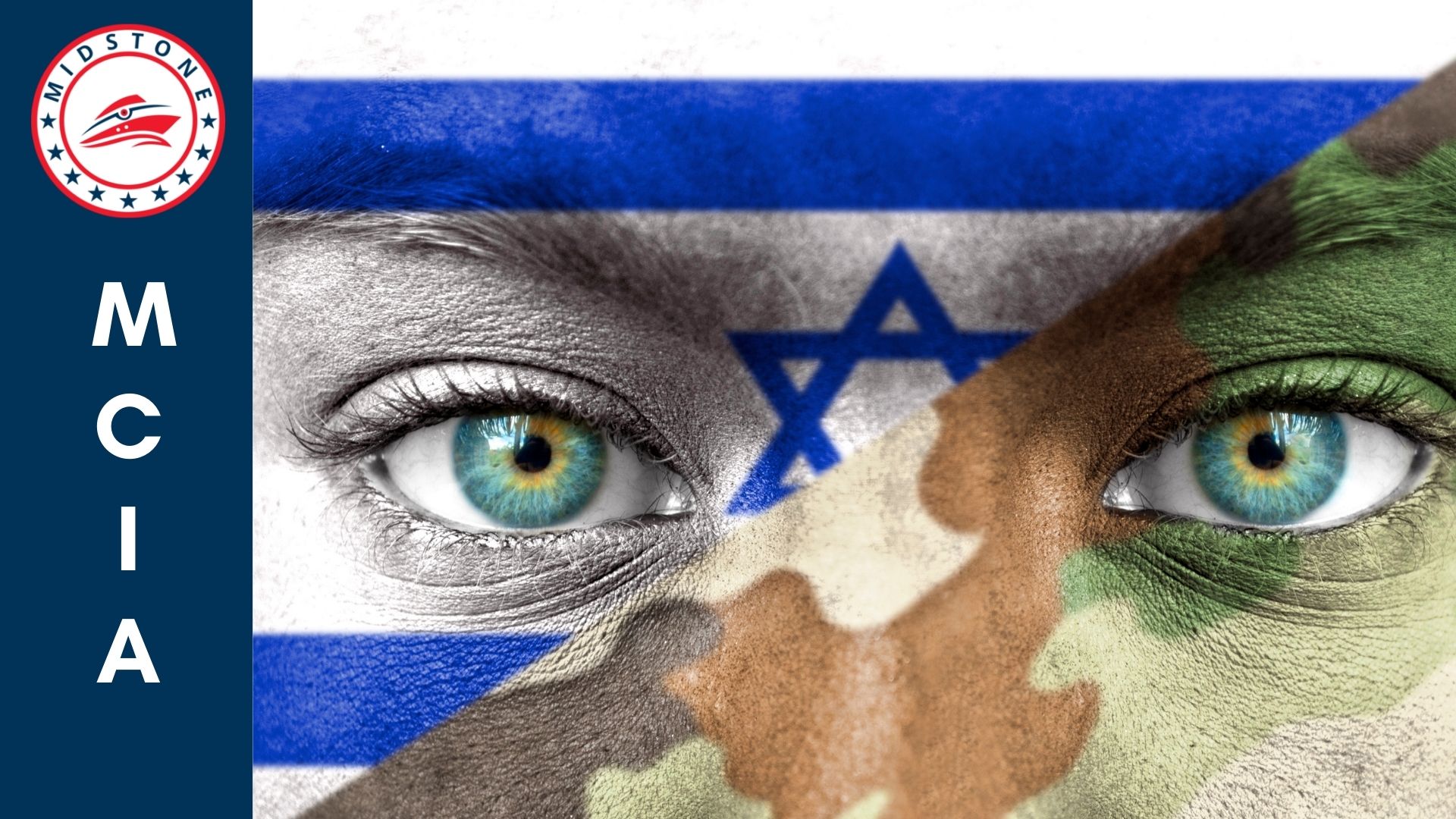 On the 22nd of March, four people were killed and two others injured after a stabbing and vehicle ramming attack in Beersheba.  The deadliest attack of its kind in Israel since the 2017 Jerusalem truck attack.
At around 16:10, Mohammed Abu al-Kiyan drove his car to a gas station on Derech Hebron street in Beersheba. He stabbed and killed an employee, Laura Yitzhak (43).
Graphic video of the stabbing attack in Beersheba. The attacker first stabbed a woman to death at a nearby gas station, then rammed his vehicle into a cyclist, got out, and stabbed several people at the BIG shopping center. pic.twitter.com/L2hRbpGWOw

— Emanuel (Mannie) Fabian (@manniefabian) March 22, 2022
Kiyan then drove to the BIG shopping centre. He ran over and killed a cyclist, Rabbi Moshe Kravitzky, (50). Kiyan went to another nearby shopping mall. Where he stabbed Doris Hachbas (49) inside a clothing store. He then ran towards a roundabout and stabbed pedestrian Menachem Menuhin Yehezkel (67).
The victims:
Two mothers of 3, a Chabad rabbi, a brother of 4:
The victims of attack in Beersheva...
The attacker, identified as Mohammad Ghaleb
Abu al-Qi'an, 34, ex-prisoner from the Bedouin town
of Hura in the Negev, was shot + killed by 2 Israeli civilians...https://t.co/iX4WyUf2A6

— Marian Houk (@Marianhouk) March 24, 2022
Bus driver, Arthur Chaimov approached him after suspecting there had occurred. He realised Kiyan was carrying a knife and advised Kiyan to put it down, who instead charged at Chaimov, who shot him dead.
VIDEO of the terrorist being neutralized by an Israeli passer-by.

— FJ (@Natsecjeff) March 22, 2022
The attack in total lasted approximately 8 minutes.
Mohammed Abu al-Kiyan belonged to the Bedouin town of Hura in Israel's Negev region.
This is Mohammad Ghaleb Abu al-Qi'an; he murdered four people in the city of Beer Sheva, Israel today.
He killed them because they were Jewish and Israeli.
This is our reality in Beer Sheva, Jerusalem and everywhere else.

STOP SUPPORTING TERROR pic.twitter.com/uwgXPKiveW

— Alex Gandler (@AlexGandler) March 22, 2022
Kiyan was arrested and imprisoned in 2016 after teaching Islamic State propaganda to schoolchildren and pushing them to spread ISIL propaganda. He reportedly expressed a desire to join ISIL in Syria. He later apologized for his crimes before his release in 2019.
A relative of Kiyan in Hura, Nafez Abu al-Kiyan said "This does not reflect the family, it does not reflect the town. This reflects only him."
Lebanese terror group Hezbollah praised the attack after a day-long delay, saying: "This is a true expression of the spirit of jihad and authentic resistance by the Palestinian people."
Hamas said: "We Salute The Executor Of The Heroic Operation In Occupied Beersheba." and that the "battle against the occupation continues and we will not stop." Islamic Jihad Movement in Palestine also praised the attack.
al-Aqsa Martyrs Brigades published a statement praising the attacks:
Like its counterparts in the Gaza Strip, al-Aqsa Martyrs Brigades has published a statement lauding the murder of four civilians during a terrorist attack in southern #Israel today. pic.twitter.com/wR6G2YbFUX

— Joe Truzman (@JoeTruzman) March 22, 2022
Kataib Hezbollah, an IRGC backed group praised the attacks:
🛑IRAQ: Abu Ali al-Askari of Kataib Hezbollah:
We congratulate the Palestinians on the heroic operation of Beersheba, and we salute their steadfastness, which proves day after day the nation is still alive, pic.twitter.com/oCrBByBbpE

— Suribelle (@Suri_belle) March 23, 2022
On the 24th of March in the Palestinian village of Zeita Jamma'in, vandals sprayed the words "Jews will not be silent when we are murdered" on a mosque. Police began investigations into the incident and a report of arson at the mosque.
Benjamin Netanyahu, the former Israeli Prime Minister and chairman of the opposition party Likud said Israeli authorities were afraid to discuss the rising terrorism from Arab-Israelis as it could cause issues with the United Arab List.
On the 27th of March, 2022, two gunmen attacked a bus stop in Hadera, Israel, killing two Israeli border police personnel and injuring 12.
Both attackers were broadcasted previously pledging allegiance to ISIS, which claimed responsibility for the attack. ISIS, in their official statement about the attack, referenced another attack by the terror group that took place just 5 days earlier in Be'er Sheva. The terrorists were eliminated by officers belonging to an off duty Yamas police unit before they could cause further harm.
#BREAKING: Deadly terrorist attack in Hadera. Two Israelis murdered, the two terrorists were neutralized. pic.twitter.com/mYJ1PvpeE7

— Hananya Naftali (@HananyaNaftali) March 27, 2022
The perpetrators
Ibrahim (left) and Ayman Agrabia (right), the two Arab-Israeli terrorists that conducted the Hadera attack, were cousins. In 2016, Ibrahim attempted to join Islamic State in Syria but was caught by Turkish forces, after which he served an 18-month jail sentence in Israel.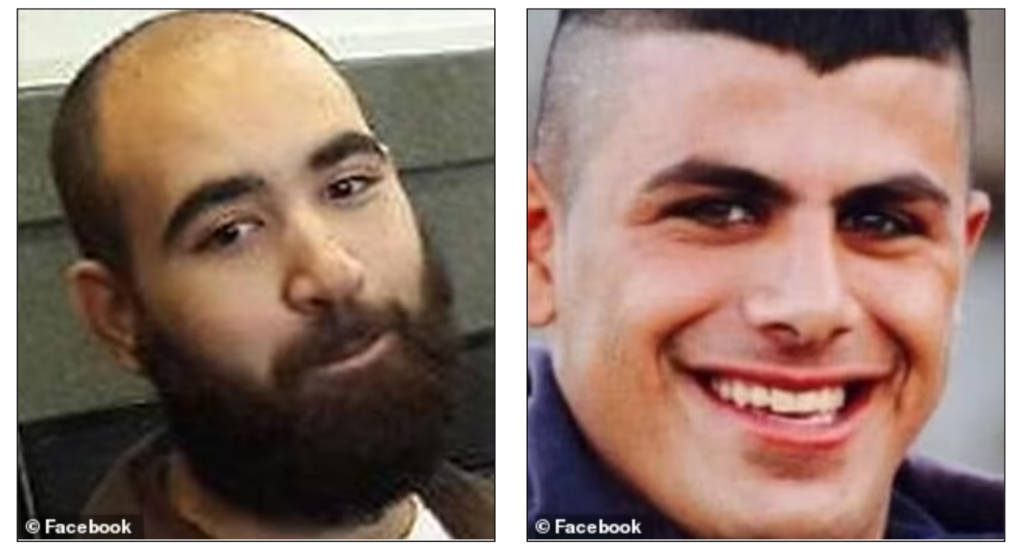 [/vc_column_inner][/vc_row_inner]
Ayman Agrabia (right) is pictured here with Raed Salah, the former mayor of Umm al-Fahm and leader of the Northern Branch of the Islamic Movement in Israel. Salah was released from prison in Israel after his last, 16-month prison sentence for "inciting to terror" came to an end in December 2021.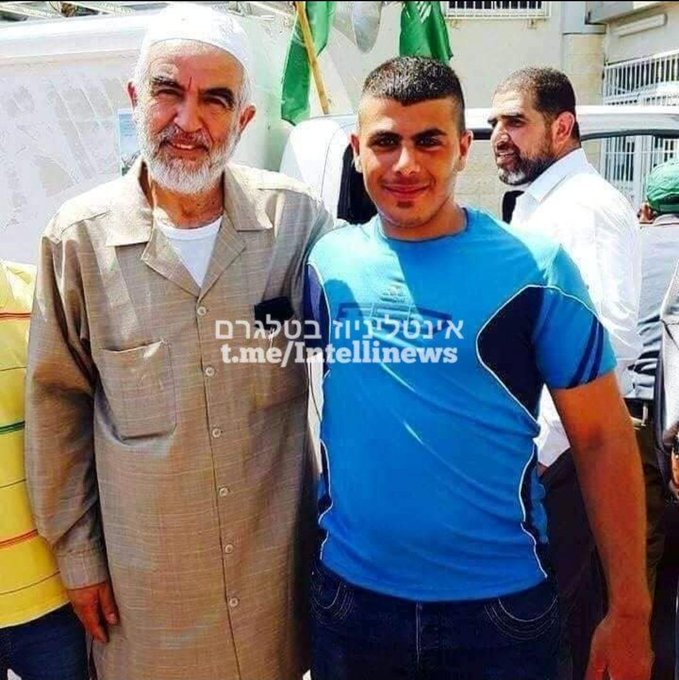 There was a notable difference in the response to the terror attack by the militant group Hamas, who praised the attack, and the Israeli Arab party Ra'am, which said "this appalling act of ISIS terror does not represent Arab society in Israel." Pro Hezbollah Al-Mayadeen media also praised the terror attack, which came just before the Negev Summit in Israel as a response to "infamous and treacherous normalization meetings by some Arab regimes."
The Negev Summit provided the Arab-Israeli society with another opportunity to unite in condemnation of terrorism, as foreign ministers of UAE, Egypt, Bahrain and Morocco condemned the terror attack. Turkey, whose relations with Israel are on the mend also condemned the attack, as did the US.
We condemn last night's attack in Hadera that is reported to be carried out by Deash terrorist organization.

We convey our condolences to the bereaving families of those who have lost their lives and wish speedy recovery to the injured.

— Turkish Embassy Tel Aviv (@TelAvivBE) March 28, 2022
We condemn today's terrorist attack in Hadera, Israel. Such senseless acts of violence and murder have no place in society. We stand with our Israeli partners and send our condolences to the families of the victims.

— Secretary Antony Blinken (@SecBlinken) March 27, 2022
On the 29th of March in Bnei Brak, just east of the capital Tel Aviv, five people were killed by a Palestinian terrorist in a shooting attack. The attack was claimed by al-Aqsa Martyrs' Brigades
Chilling CCTV footage shows the moment Bnei Brak terrorist aimed his rifle at Menahem Englander, an MDA medic and local resident who went to check if anyone needs help after hearing gunshots, and miraculously survived. pic.twitter.com/ga0OgRJMCS

— Israeli Reporter (@IsraeliReporter) March 31, 2022
The perpetrator Diaa Hamarshah entered Israeli territory via an agricultural crossing point designed to allow Palestinian farmers access to fields on the other side of the border. Hamarshah fired at apartment balconies, before moving to HaShnaim Street, where he fired at random passers-by, killing a car driver and a pedestrian at a grocery store. The two killed were identified as Victor Sorokopot and Dimitri Mitrik, who were workers from Ukraine. From there, Hamarshah went to Herzl street, where he killed a further two more people: Yaakov Shalom and rabbi Avishai Yehezkeli, whose last moment in life was walking his two-year-old baby in a pram. The attack ended when an officer arrived on a motorcycle and shot Hamarshah dead. The officer himself sadly succumbed to injuries. The officer was identified as Amir Khouri – an Arab Christian.
Another person was reportedly arrested at the scene and investigated, after being suspected of aiding the shooter. A third person was arrested on Tuesday night further east on Jabotinsky Street in connection with the same events.
The perpetrator was 26-year-old Palestinian Diaa Hamarsheh from Yabad, in northern West Bank. He was said to be associated with the Palestinian social-democratic party Fatah.  He worked illegally at a construction site in Bnei Brak, the same city he conducted his attack in.
Hamarsheh had previously faced a two and a half year prison sentence. In 2011, Hamarsheh had made contact with Hamas and Palestinian Islamic Jihad (PIJ) on social media.  He purchased a suicide belt in order to conduct a suicide attack against Israeli targets. The plan was foiled after a defected PIJ operative notified the police about Hamarsheh, who never received his suicide belt. In 2015, he was imprisoned for 6 months on charges of supporting terrorism and arms trafficking.
Hamarsheh's last post on Facebook was perhaps his 'farewell' message before departing on his terrorist attack. He said: "Here is our land. My son, do not let them lie to you, the Zionists were not & are not from us. We are the owners of this 🇵🇸 land."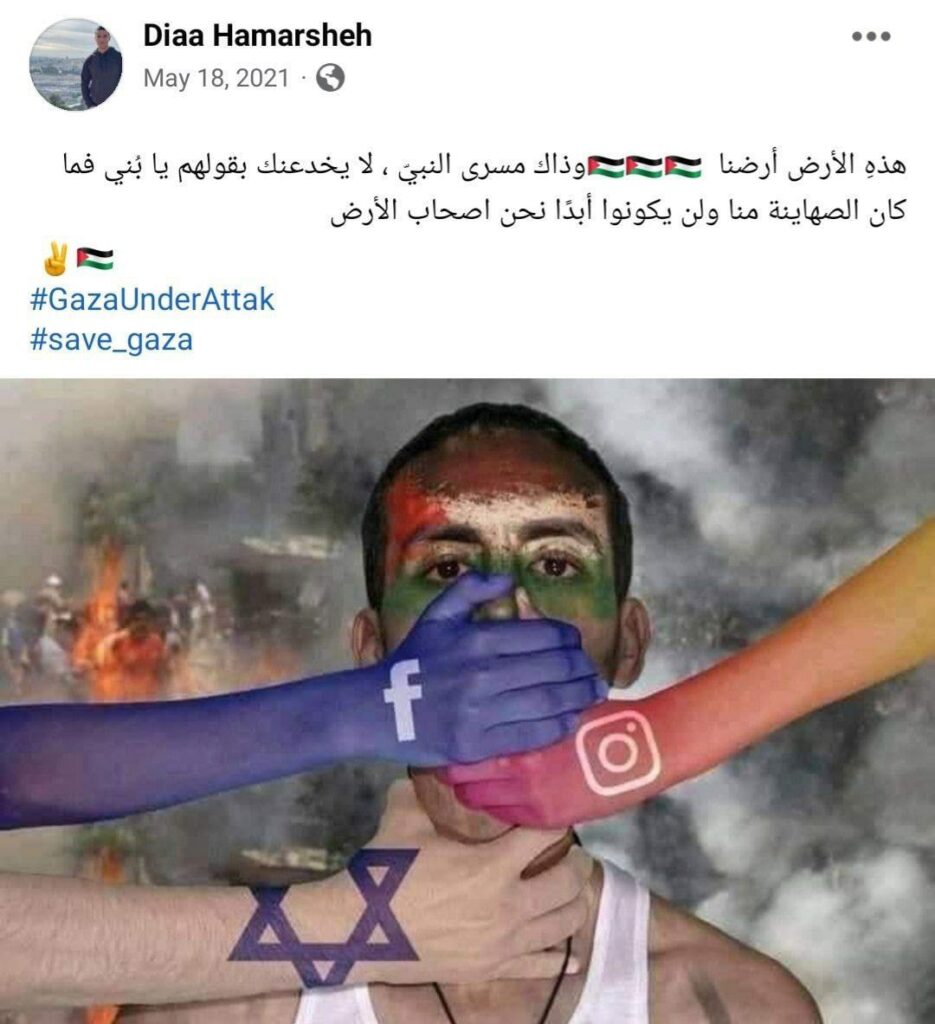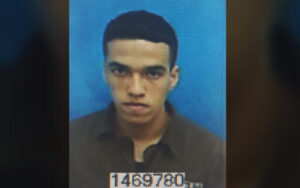 Diaa Hamarsheh's prison mugshot
The Embassy of Ukraine in Israel said it "condemns a terrible terrorist act in Bnei Brak on March 29, which took the lives of 5 people. We sadly announce that among the victims are two citizens of Ukraine. We express our deepest condolences to the family and loved ones of the deceased. The Embassy is closely cooperating with Israeli competent authorities and taking necessary consul-legal measures in the aftermath of the terrorist attack."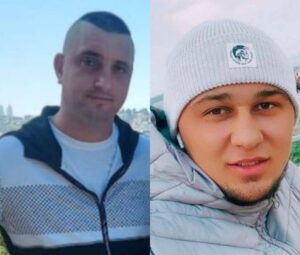 The victims: Victor Sorokopot and Dimitri Mitrik
Relations between some Arab states and Israel have normalized, especially since the Abraham accords. The attack in Bnei Brak occurred when Arab leaders visited Israel for the Negev Summit. The visiting Arab leaders were given an opportunity to build mutual trust by condemning the terrorist attacks that had happened in Bnei Brak.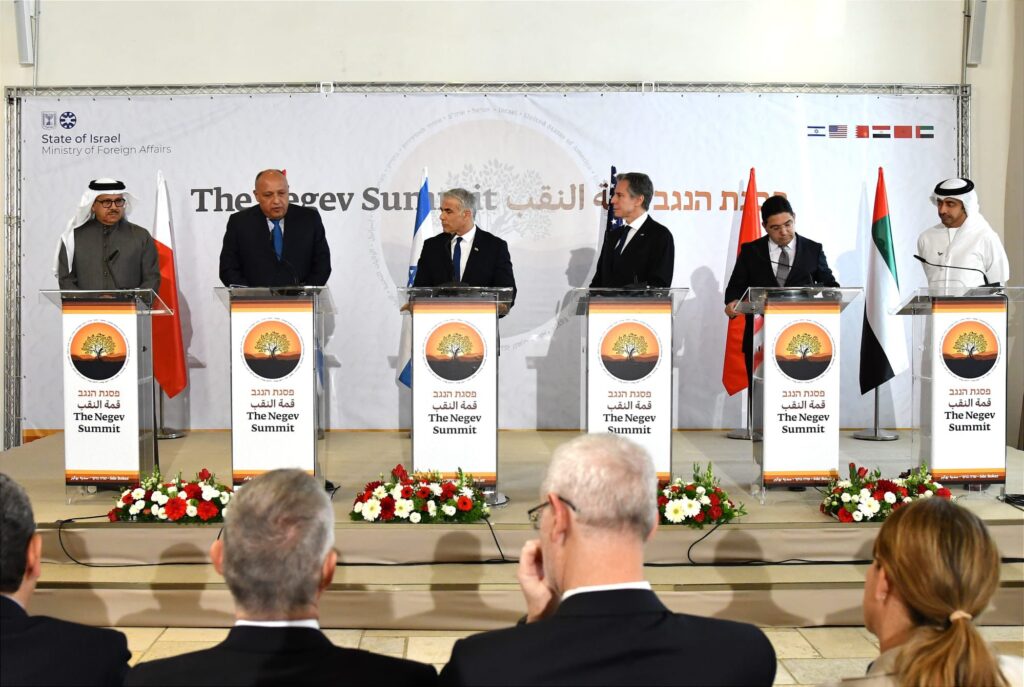 The Israeli, American and Arab leaders at the Negev Summit
UAE's Minister of Foreign Affairs His Highness Sheikh Abdullah bin Zayed Al Nahyan said: "And this is what I think goes against what happened yesterday.  It's by our standing together, it's by our people-to-people relationship, it's by creating a better environment for our businesses to work with each other – that's the way we can go after the narrative of hate, of incitement, of terror.  We will prevail, no doubt.  It's going to cost us, but it matters."
Bahrain's Minister of Foreign Affairs Abdullatif bin Rashid Al Zayani said: "I would like to start by condemning the terrorist attack which took place last night, claiming the lives of two border policemen.  And I would like to convey our condolences to the bereaved families and reaffirm our firm stance against terrorism in all its forms."
Egypt's Minister of Foreign Affairs Sameh Shoukry said: "We certainly also consider and have on every occasion condemned all resort to violence, to terrorism, to incitement, and believe that it is our role as members of the international community but also as Arab states, states where there is a Muslim majority, as President al-Sisi has always declared, that we need to address the religious narrative and to confront extremism and terrorism and thereby provide peace and security for our region."
Morocco's Minister of Foreign Affairs Nasser Bourita said: "I would like to start by reiterating Morocco's strong condemnation of the terrorist attacks of yesterday in Hadera and present our sincere condolences to the victims and our wish of recovery to all the injured.  Our presence today is, I think, the best response to such attacks."
Other countries condemned the attack:
🇺🇸🇮🇱 — US Secretery of State Blinken:

"We strongly condemn the horrific terrorist attack today in Bnei Brak, the 3rd terrorist attack in Israel in a week. We send our condolences to the families of the victims of these tragic attacks. May their memories be a blessing."

— Belaaz News (@TheBelaaz) March 30, 2022
1-We are saddened that at least 5 people lost their lives in the terrorist attack carried out on the evening of 29 March in Bnei Brak.

We condemn this terrorist attack.

— Turkish Embassy Tel Aviv (@TelAvivBE) March 30, 2022
Chairman of Fatah Mahmoud Abbas of Fatah's office released a statement on the Bnei Brak attack, saying expressing "his condemnation of the killing of Israeli civilians tonight, emphasizing that the killing of Palestinian and Israeli civilians only leads the situation to deteriorate,"
Hamas unsurprisingly praised the attack in a statement on its website: "Responding to the crimes and terrorism of the occupation is a legitimate right for all our people until the occupation is removed from our land,"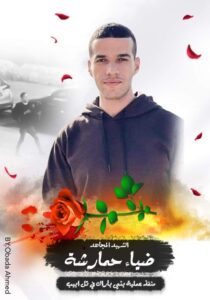 Fan-made art depicting Hamarsheh as a hero
On the 7th of April, a shooting took place in Tel Aviv, killing 3 people and injuring 11. The attack was the latest in a wave of deadly attacks in March.
The shooting took place on Dizengoff Street, which is one of the city's most important streets and is densely packed with shops, bars and restaurants. This street alone has faced three other attacks in the past:
1994: a Hamas suicide bomber killed 22 people

1996: a Hamas suicide bomber killed 13 people

2016: an Islamic State supporter killed three people in a shooting
Before embarking on his attack, Hazem prayed at a mosque on Yefet Street in Jaffa.
At around 9 pm, Hazem dressed in black opened fire at three locations on Dizengoff Street. One of the locations was the Ilka Bar, a few minutes' walk away from the famous Ben Gurion Boulevard. Tomer Morad and Eytam Magini (both 27) succumbed to their injuries and a day later, Barak Lufan (35) also died of injuries. 11 others were injured.
Hazem fled and remained at large for 9 hours after the attack. Israeli security forces were required to conduct a large operation to find him. Residents of Tel Aviv were instructed to remain indoors and away from balconies and windows as a thousand soldiers and police officers took part in the manhunt operation, including soldiers from Israeli special forces units Sayeret Matkal, LOTAR Eilat and Shaldag. The next morning, Hazem was killed in the same mosque in Jaffa he prayed in before the attack after a gunfight with Shin Bet operatives and Yanam officers.
Israel Defence Forces raided Hazem's home in Jenin, northern West Bank to map the site for demolition. While conducting the operation, they exchanged fire with Palestinian gunmen, killing one Islamic Jihad member. 13 other Palestinians were injured.
A video showing the manhunt operations:
Raad Hazem was a 28-year-old Palestinian from Jenin, in the northern West Bank. His ties to militant groups are currently not known. Hazem had previously been involved in a financial dispute with his neighbours, who tried to shoot him – which is how Hazem acquired the gun. Hazem's father Fathi previously worked as a security officer for the Palestinian Authority,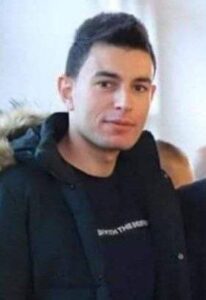 After hearing the news of his son's death and terror attack, Hazem's father said: "Victory will come soon, in the coming days you will see the change. You will be free and independent. God, free the Al-Aqsa Mosque from the occupation!" Hazem's uncle posted on Facebook: "Rest in peace, my beloved nephew Raad Fathi Hazem, you imposed a curfew in Tel Aviv. You raised our head high." Given his lack of direct affiliations with terror groups, it's notable that his family shared the same views.
אביו של המחבל הבוקר בג'נין: "הניצחון יגיע בקרוב, בימים הקרובין תראו את השינוי.
אתם תהיו חופשיים ועצמאיים. אלוהים, שחרר את מסגד אלאקצא מידי הכיבוש!" pic.twitter.com/yHlqUwHPJo

— שחר גליק (@glick_sh) April 8, 2022
The US Secretary of State Antony Blinken condemned the attack in "the strongest terms" and expressed condolences. The US Ambassador to Israel Tom Nides made similar remarks.
The EU Ambassador to Israel Dimiter Tzantchev said he was "deeply worried about reports about another terror attack against Israeli civilians, this time in the heart of Tel Aviv." Bahrain Embassy Israel tweeted condemnation of the attack.
Horrified to see another cowardly terror attack on innocent civilians, this time in Tel Aviv. Praying for peace, and sending condolences to the victims and their families. This has to stop!

— Ambassador Tom Nides (@USAmbIsrael) April 7, 2022
משרד החוץ של ממלכת #בחריין מגנה בחריפות את פיגוע הטרור שהתרחש ב- #תל_אביב, שהוביל להרג שני בני אדם ולפציעתם של מספר אזרחים, מביע תנחומים למשפחות הקורבנות ולממשלת ישראל, וגם מאחל החלמה מהירה לפצועים. המשרד מדגיש את עמדתה הנחרצת של ממלכת בחריין, המתנגדת לכל צורה של טרור ואלימות.

— Bahrain Embassy Israel 🇧🇭🇮🇱 (@BahrainEmbIsr) April 8, 2022
Neither Hamas nor Islamic Jihad claimed responsibility, but both praised the attack, suggesting it was reactionary. Hamas said it was a "natural and legitimate response to the escalation of the occupation's crimes against our people, our land, Jerusalem and al-Aqsa Mosque." Islamic Jihad Movement in Palestine warned further "incursions" into al-Aqsa Mosque would only lead to "more resistance and ransom operations".
Yesterday,Gantz welcomed Mahmoud Abbas's condemnation of Tel Aviv shooting & asked him "to expand security collaboration"

In the morning Jenin Refugee camp was raided and besieged. Mission failed

Jenin is being raided again right now.

PA must be obliterated. #Palestine

— Abier (@abierkhatib) April 9, 2022
Palestinian President Mahmoud Abbas condemned the attack: "The killing of Palestinian and Israeli civilians will lead to further deterioration."
However, Israeli Defense Minister Benny Gantz
applauded Mahmoud Abbas's condemnation of Tel Aviv attack, expressing a desire "to expand security collaboration".
President Mahmoud Abbas condemns the killing of Israeli civilians in Tel Aviv: "The killing of Palestinian and Israeli civilians will lead to further deterioration." pic.twitter.com/ZXVnJP4MTv

— Khaled Abu Toameh (@KhaledAbuToameh) April 8, 2022
Gantz thanked Abbas for condemning the terror attack in Bnei Brak last week and stressed Israel is ready to expand the easing of restrictions in the West Bank during and after Ramadan if the security situation allows

— Barak Ravid (@BarakRavid) April 5, 2022
Conclusion
Arab-Israeli terrorism is a ticking time bomb for Israel and the urgency for Israeli security forces to address it has been realised by the recent terror attacks involving Arab Israelis. Israel is lenient on Arab Israelis with links to terrorist or extremist groups, which is evidenced by Israeli police's handling of Arab Israeli suspects/convicts, as opposed to Palestinians, and the frequency of such attacks by past terror-related Arab Israeli convicts. Their ease of access inside Israeli cities makes Arab-Israelis high-value targets for terror recruitment. Successful terrorist attacks by Arab Israelis resulting in the deaths of Jewish citizens of Israel harms the welfare, safety, cohesion and integration in Israel. It also becomes a matter of great shame for the larger Arab Israeli community, which is patriotic and loyal to the State of Israel. Terrorist groups like Palestinian Islamic Jihad, al-Aqsa Martyr's Brigade, Islamic State and Hamas are looking at Arab Israelis as easy prey and their primary target are young, disgruntled Arab Israelis.
In the short term, Israel's leniency toward terrorism and extremism of its own Arab citizens has the potential to escalate into a situation where such successful terror attacks could start a cycle of tit-for-tat communal violence. It's critical to not allow the past terror convicts the freedom to conduct terror attacks; in this regard Israeli security services should increase increase the net of surveillance on potential threats in the Arab Israeli community. There is also need to have a strong deterrence of some kind, such as there is towards Palestinian terrorists – terrorists are terrorists regardless of their citizenship and there's no reason why Arab Israeli terrorists should be treated differently than Palestinian terrorists from West Bank or Gaza. Israel should also take measures to stop the flow of automatic weapons into Israeli territory.
Israel has many foreign threats (for example, IRGC-backed terror groups) which take a lot of resources of Israeli security services. This means that sometimes internal threats get missed. Israel needs to avoid allowing this internal threat to grow while also paying enough attention to external threats from Syria, Gaza, Iran and elsewhere. Israel needs a strong deterrence against terrorism carried out by members of Arab Israeli community while at the same time improving the integration of Arab Israelis into the Israeli society.