Tehrik-e Taliban Pakistan (TTP) attack Pakistani soldiers in Bajaur
At midnight on the 16th of April, the terrorist group Tehrik-e Taliban Pakistan (TTP) conducted a cross-border attack against a Pakistani military camp in Bajaur, Khyber Pakhtunkhwa. TTP claim to have used sniper rifles and grenade launchers, claiming 6 Pakistani casualties.
This is the latest in a series of attacks by TTP on Pakistani territory, including the 14th of April ambush that killed 7 Pakistani soldiers in North Waziristan.
Pakistan Armed Forces conduct operations in Afghanistan
Between 01:00 and 03:00 am Friday night, the Pakistani military conducted a series of air and artillery strikes against militant positions in Kunar and Khost along the Afghanistan-Pakistan border. Some sources also reported Pakistani airstrikes in Paktika but this remains highly unconfirmed so far. 
The aftermath of Pakistan's airstrikes on Khost
So far it is unclear whether the airstrikes were conducted via fighter jets or drones, although drones – some likely Pakistani – have been buzzing over various places in Afghanistan. Some unofficial sources claim Pakistani forces used drones, rather than fighter jets, in these airstrikes. But so far there has been no direct official acknowledgement of the airstrikes from any Pakistani state body.
Unknown drones continued to buzz over multiple parts of Afghanistan this week.

— FJ (@Natsecjeff) April 15, 2022
Shortly after the Pakistani strikes took place, some sources in Afghanistan reported the following about the Pakistani strikes:
"News is coming to us that Pakistani jets have bombed 5 locations on the border areas of Bajaur,  Kunar, Paktika and Waziristan and also used Artillery.

8 people have embraced Martyrdom. Heavy and continuous use of Artillery. In Khost and Kunar – In Khost 'Misterball', and in Kunar 'Chogam' and 'Sarkano'."
Civilian casualties
The United Nations Assistance Mission in Afghanistan (UNAMA) reported that they are working to establish facts and verify the extent of human losses, condemning civilian casualties.
BBC Dari reported that the Pakistani military conducted airstrikes in the Khost and Kunar provinces and that civilians were killed during the airstrikes.
In Afghan media, a senior tribal leader in Khost province told TOLOnews that Pakistani airstrikes targeted Waziristan refugees, causing 30 casualties.
Hasht e Subh Daily reported that 30 people, including women and children, were killed in the Pakistani bombardment. Aamaj News' report was also almost identical. AFP reported that the death toll from Pakistani air strikes has risen to at least 47.
According to Bashir Ahmad Gwakh, a journalist covering Afghanistan and Pakistan, locals in Khost said "fighter jets" targeted a house and a mosque but nobody was present a
t the mosque, and at least 8 people were killed in the house, including 2 women. 
Clashes between Pakistani and Afghan forces
After the Pakistani air and artillery strikes on Afghan positions, Midstone Centre team received information from a pro-militant source that the Taliban intervened in support of TTP and that there were clashes between Taliban and Pakistani forces along the Khost belt.
"Now the Taliban in Khost have used cannons (artillery) against Pakistan. The Taliban of the Islamic Emirate have also killed (Pakistani) army (soldiers) in retaliation"
The Pakistani military also continued the use of artillery against TTP militant bases in Afghanistan.
A pro-militant source told Midstone Centre team that there were clashes in Shultan district of Kunar province and Spera district of Khost province between Pakistani forces and Taliban forces after the Taliban responded to Pakistani strikes against TTP locations.
We then received word from another source that the Taliban were gathering reinforcements against Pakistani forces in Khost and Kunar and that the Taliban and TTP fighters were fighting shoulder to shoulder at some locations.
So far there is no official word from Taliban or Pakistani authorities about any militant targets that might have been killed in these airstrikes. Pakistani journalist Ihsanullah Tipu Mehsud reported, while quoting an unnamed Pakistani security official, the target of Pakistani airstrikes in Kunar was TTP commander Shahid Omar Bajauri, who is current TTP shadow governor for Dera Ismail Khan, but he survived the attack. However, his driver's house was hit in the airstrikes.
Another local Pakistani source claimed that over 30 militants were killed in the Pakistani airstrikes including TTP commander Salar Jani Khel and another commander who was with Afghan Taliban. However, this information remains unconfirmed by official sources.
Taliban reinforcements came to the aid of TTP:
Several Taliban social media accounts were calling for "revenge" while clashes resumed the next day between Pakistani forces and the Taliban at some locations along the Khost border belt.
Taliban movements in Khost:
The official Taliban response
On the 16th of April – the day after the Pakistani attacks – Pakistan's ambassador to Afghanistan was summoned to the Ministry of Foreign Affairs. He held a meeting, which included the Taliban's Deputy Defense Minister Mullah Shirin Akhund.
The Taliban condemned the Pakistani strikes in Khost and Kunar provinces and said that military "violations" must stop and will deteriorate relations between Pakistan and Afghanistan. The Taliban argued that tension between the two countries would allow hostile forces to take advantage.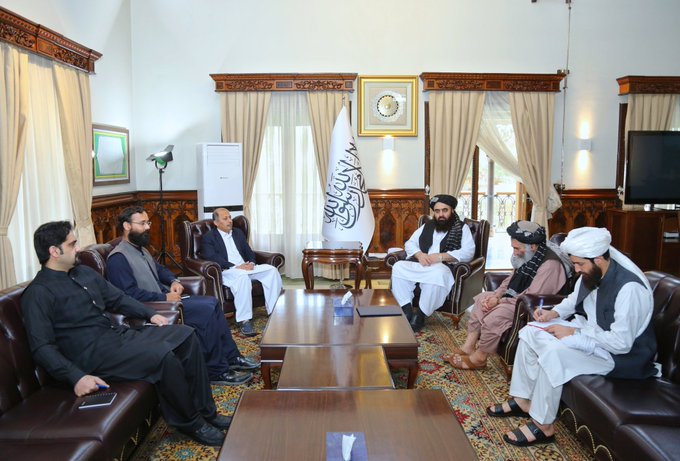 Pakistan's statement:
On Sunday the 17th of April, the Pakistan Ministry of Foreign Affairs said that terrorists from Afghanistan were conducting cross-border attacks on Pakistani forces with impunity.
"In the last few days, incidents along Pak-Afghan border have significantly increased, wherein, Pakistani security forces are being targeted from across the border."
They did not mention the Pakistani operations but added that Pakistan had asked the Taliban to prevent these attacks, but nothing has changed – although this is something the Taliban denies. Pakistani ministry also referenced the seven Pakistani soldiers killed on the 14th of April by TTP.
The previous Afghan regime issued a statement
On the 17th of April, the statement of Diplomatic Missions of the Islamic Republic of Afghanistan – under the control of the previous ousted Afghan government – condemned the Pakistani strikes.
"The attack represents a clear and grave violation and breach of Afghanistan's territorial integrity, international law, including international humanitarian law, human rights law and other principles of the UN."
They added that they condemn all acts of terrorism and consider all extremist groups to pose an existential threat. They did not mention the Taliban by name in this statement.
Some foreign diplomatic missions of Afghanistan which are still in control of former regime's representatives released a statement on Pakistani airstrikes in Afghanistan. pic.twitter.com/YRxdzVs4NB

— FJ (@Natsecjeff) April 17, 2022
TTP issued a statement
TTP released a statement on the Pakistani strikes. However, their claim is that they hit migrant camps hosting people who had previously fled from Pakistan's tribal areas but gave no figure for the casualties.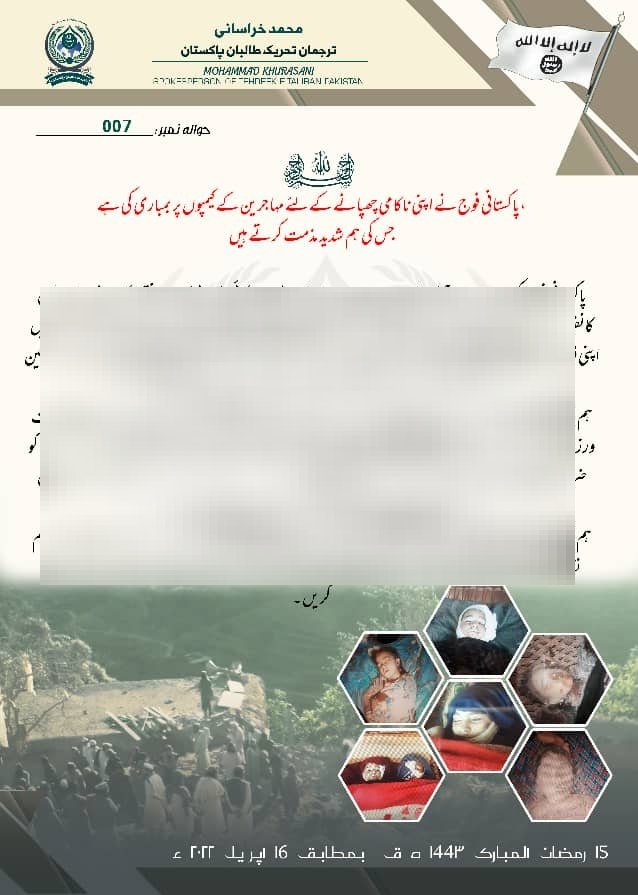 The reaction of the Afghan people
In Khost, Afghans protested against the Pakistani air strikes on TTP positions by chanting "death to Pakistan." Some Taliban accounts posted tweets against the Pakistani ambassador in Kabul Mansoor Ahmed Khan – including calls for his execution. Jihadist accounts compared Pakistan to Israel for conducting military operations in Afghanistan during Ramadan but didn't mention that it was TTP that announced its new spring offensive against Pakistan from 1st of Ramadan.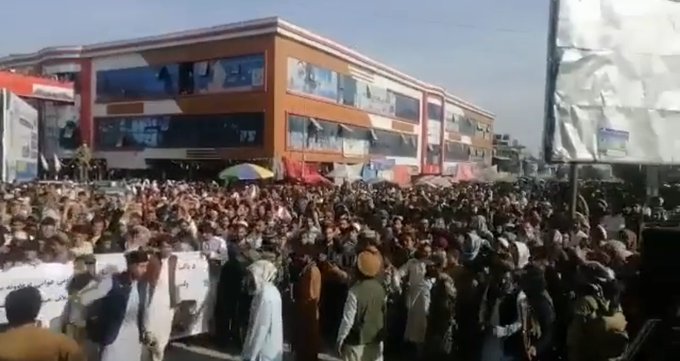 What will happen next?
Midstone Centre's team of experts and analysts assesses there is an increased chance of more Pakistani airstrikes against TTP targets in Afghanistan if the Taliban fail to fulfil their Doha deal commitment of not allowing foreign terrorist groups to operate from Afghanistan. In such a case, a significant portion of the international community is expected to either sympathize with Pakistan's position or simply look the other way. While the U.S. and NATO forces had a strict code of conduct and still couldn't avoid civilian casualties in their operations in Afghanistan, Pakistan will face a similar dilemma where it runs the risk of causing a substantial number of civilian casualties in these airstrikes, which will further fuel militant recruitment.
This article may be updated in case of new information