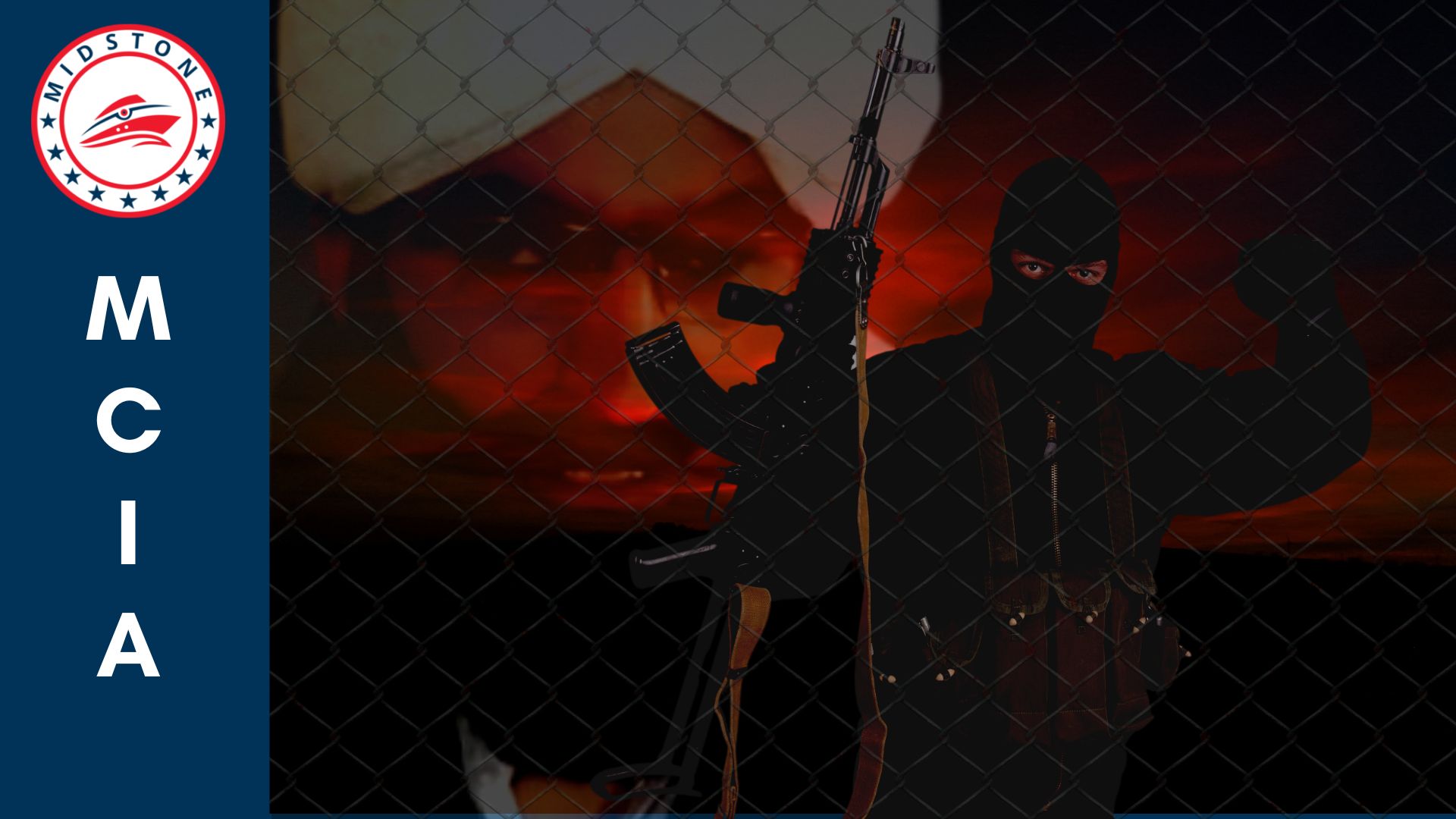 Pakistan is in the global spotlight once again: catastrophic flooding caused by untimely and intense monsoon rains – six to seven times the usual volume, according to estimates – have submerged more than half the country's landmass. It has also exposed the country's lack of preparation, and not learning any meaningful lessons from previous natural disasters like the 2005 earthquake or the 2010 floods. This climate crisis occurred when Pakistan is experiencing seismic economic shocks and undergoing deep political turmoil, which has been exacerbated by former prime minister Imran Khan's desire to upend the political order so he can return to power. While this has left the Pakistani nation resentfully polarized, and split along deeply entrenched political affinities, Khan's narrative has also diminished public trust in the Pakistan military – the country's most powerful institution – to an all-time low. 
In this context, the Pakistani Taliban – the Tehreek-e-Taliban Pakistan, or TTP – appear to be regrouping and preparing for a breakdown in their negotiations with the Pakistani state, which are being mediated by the Afghan Taliban, or the Islamic Emirate of Afghanistan which returned to power in Kabul on 15 August 2021. While TTP has been resurgent in Pakistan since well before August 2021, they had apparently been restrained by the Afghan Taliban in favour of Pakistan, for the latter's alleged support in restoring the former to power in Afghanistan. But it is becoming more and more apparent that the Afghan Taliban intend to assert themselves in the region, through various proxies and Taliban-inspired militias that they have established.
It's worth noting that Pakistan is not the only country that is suffering from degraded security conditions since the Taliban's takeover of Afghanistan. A new Taliban splinter group was formed which may indicate their interest in expanding their operations and extending their reach into central Asia with the Creation of Tehreek-e-Taliban Tajikistan (TTT) in Nusay Village, Badakhshan Province. There have also been clashes between Iranian forces and the Taliban in many areas along the dangerous border. Iran has even closed the Islam Qilla border crossing as a result of a skirmish, which mirrors Pakistan's own closing of the Ghulam Khan border crossing after a terror attack. There have also been clashes between the Taliban and forces from Uzbekistan, who according to the Taliban, fired on Afghan civilian areas.
The Afghan Taliban may also be utilizing TTP – which served as an extension of the Taliban's interests in Pakistan throughout the 21st century – to make inroads into Pashtun areas of Pakistan, if not to upend the Pakistani state. This could be construed as taking a leaf out of the 'strategic depth' playbook that Pakistan has long utilized, without any real or lasting success.
TTP Chief Mufti Noor Wali Mehsud said:
"TTP is an offshoot of Islamic Emirate of Afghanistan (IEA). We want to establish an Islamic govt in Pakistan. Our jihad is against the un-Islamic system called democracy, though there is no real democracy but permanent military rule in Pakistan." – Noor Wali Mehsud
This contradicts the previous Taliban narrative that TTP is 'Pakistan's internal matter' when TTP – who consider themselves to be a part of the IEA and operate freely from Afghanistan – are directing regime change rhetoric towards Pakistan. The question is being seriously asked in Pakistan among both analysts and security officials: are the Taliban reversing Pakistan's supposed 'strategic depth' doctrine against them?
"All indications point towards Afghan Taliban seeking to use TTP as strategic depth inside Pakistan while maintaining official deniability, similar to how Pakistan used to officially deny any support for Haqqanis or presence of Taliban on Pakistani soil." – Faran Jeffrey (Midstone Centre)
In addition to the ideological ties and operational homogeneity that bind the Afghan Taliban closer to TTP, than either of them to Pakistan – to the Pakistani state, to its 'establishment' or the Pakistan army, or even to its people – it is also becoming more apparent that the Afghan Taliban are unhappy with Pakistan's continued 'service' to US interests and operational objectives in Afghanistan. The Taliban's interim defence minister, Mullah Mohammad Yaqoob Mujahid, has openly derided Pakistan for allowing the US to still use its airspace for conducting drone strikes: the most public of which took place in early August in Kabul, resulting in the targeted assassination of Al Qaeda supremo Ayman al Zawahiri.
"According to our information the drones are entering through Pakistan to Afghanistan, they use Pakistan's airspace, we ask Pakistan, don't use your airspace against us." – Mullah Mohammad Yaqoob
Former Taliban envoy to Pakistan, Mullah Abdus Salam Zaeef, has also called out Pakistan for supporting the West against the Taliban during the recent two-decade-long iteration of the Afghan war. Mullah Zaeef ominously stated, "we all know what to do, but our mouths are filled with dust", implying that the Afghan Taliban already know whether they should trust Pakistan, or not, and what kind of action they should take regarding Pakistan. He has also accused Pakistan of continuing to facilitate US drone strikes in Afghanistan.
"No doubt US drones are entering Afghanistan's airspace with the help of Pakistan and its intelligence agencies. Entire supplies of occupation forces for 20 years came via Pakistan. We all know what to do but our mouths are shut." – Mullah Abdus Salam Zaeef
Within this milieu, recent developments within TTP reveal the foreboding essence of what the future might hold for Pakistan. In an interview to Indian newspaper Sunday Guardian Live published online on 27 August 2022, TTP emir (chief) Mufti Noor Wali Mehsud stated that while the negotiations with Pakistan were ongoing, their trajectory and outcome depended on Pakistan. Mehsud categorically affirmed that TTP would not surrender to Pakistan. He also said that the Taliban were playing the role of a mediator in the negotiations with Pakistan and that the complete dimensions of this role would become apparent "when the negotiations end".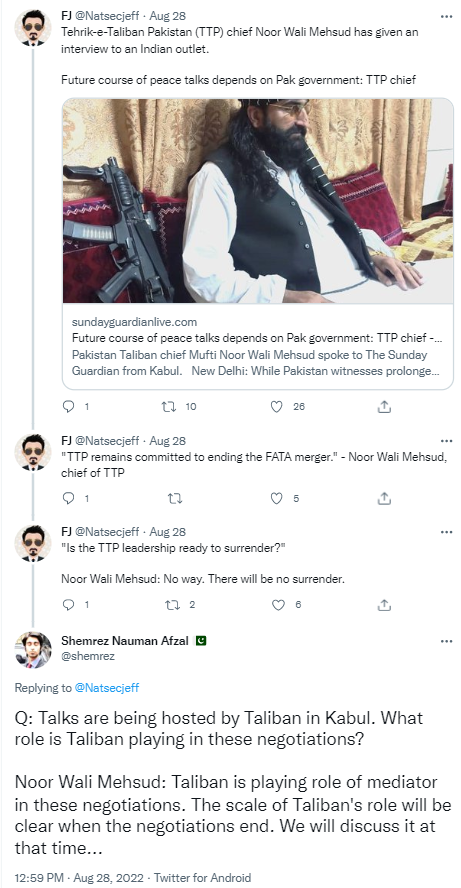 Some days after that interview went public, TTP insiders sequestered Mehsud, ostensibly to protect their central leader from any assassination attempt by pro-Pakistan elements in TTP, or by Pakistani proxies or operators inside Afghanistan. TTP's 'central military commission for south zone' issued a notice banning meetings with Noor Wali Mehsud.
This means that TTP are becoming increasingly aware that they could be neutralized inside their supposed 'safe havens' in Afghanistan, even while talks with Pakistani interlocutors move forward.
"Well, looks like TTP now fully understands that someone is hunting them down in Afghanistan and its chief Noor Wali might be among the target list." – Faran Jeffrey (Midstone Centre)
This is not surprising, once the spate of targeted assassinations of high-ranking TTP and Taliban commanders hiding in Afghanistan is also factored into consideration. Taliban's Mufti Khalid Balti (aka Muhammed Khurasani) was the first senior leader of the organisation to be killed in Afghanistan since the Taliban takeover. Since then, a number of other mysterious deaths of senior Taliban and TTP leaders have taken place.
Most recently, the TTP also issued orders to its 'formations' and 'field units' that they should report "any defensive attacks" carried out against Pakistani security forces "exploiting the ceasefire to target" TTP militant cells, so that the requisite clarifications could be issued by TTP's Umar Media.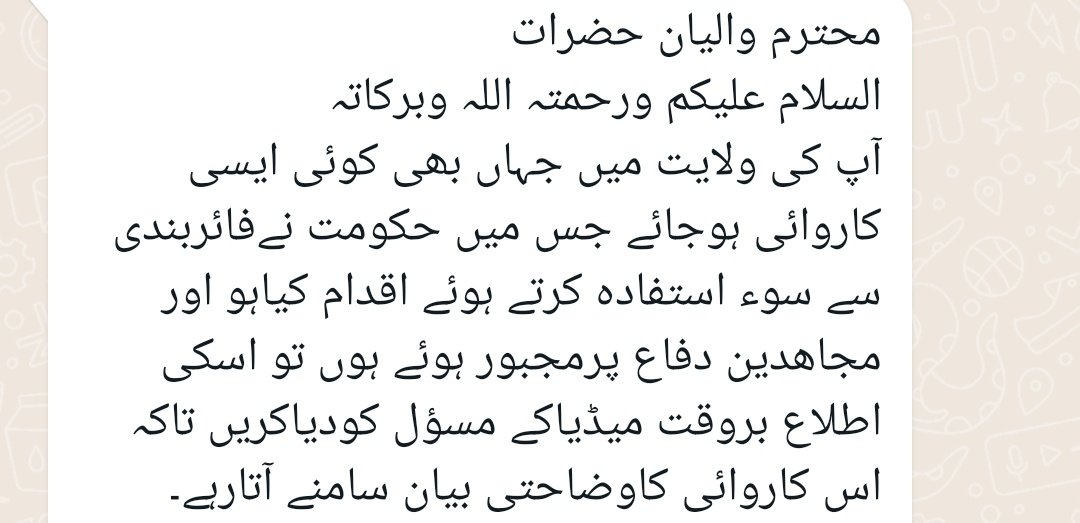 This also lends credence to the notion that over the past few years, TTP has been carrying out unreported attacks against Pakistani targets, while mainstream media in the country remains heavily focused on the persisting political quagmire – and censors news reports that it is 'ordered' to not report on.
The first of such "defensive attacks" – a targeted assassination of a police officer in Dera Ismail Khan – was claimed in early September 2022. The attack was also claimed by Lashkar-e-Khorasan, a group which Midstone Centre's Faran Jeffrey has referred to in the past as 'TTP's B-Team', allowing them a degree of plausible deniability when conducting operations against Pakistani targets in so-called peacetime or during peace negotiations.
A second "defensive attack" was noted in Ghulam Khan, North Waziristan on the 5th of September. A Pakistani military statement confirmed the deaths of 5 soldiers including a captain in the operations, which led to the killing of 5 terrorists including 'Commander Tufail'. TTP confirmed and labelled the skirmish in Ghulam Khan, North Waziristan as another "defensive attack" and 'eulogized' two of its militants, 'Rehmani' and Huzaifa'.
Also on the 5th September, a police outpost in Khanmai area of Charsadda, KP was targeted in a hand grenade or molotov attack, resulting in the death of a police constable.
On the 9th of September, the convoy of the tehsil mayor of Tank district, Saddam Bhittani, came under attack near Payi village; four policemen were confirmed dead and two other policemen were injured in the attack.
On the 11th of September, Karachi counterterrorism department (CTD) announced the capture of TTP (Tariq Geedar group) operative 'Mohammed Shah'.
These attacks would be in addition to TTP elements conducting forays in Pakistani territories it controlled or terrorized at one point in time, such as regions of the KP province. The military released information regarding the deaths of its junior officer and soldiers via news reports to journalists, not a press release or a tweet. The attack on the mayor's convoy in Tank received muted attention from national media, which remains focused on either the damage caused by floods or on daily political developments.
Before the onset of recent floods, sightings of armed militants in the region since July, and allegations by locals that they were being harassed, targeted and killed by terrorists, led to furore across parts of KP. Public protests against terrorism and extremism were reported from Dir, Waziristan, Bajaur, Malakand, and other areas.
In August, TTP militants set up a checkpoint in Swat – one of Pakistan's top tourist destinations – reportedly after an undisclosed peace deal which allowed them to return to the area. An undated video was shared on 5 September and published on social media two days afterwards, showing TTP militants operating a checkpoint in South Waziristan
A video was also circulated on social media showing a Pakistan Army major as a hostage of TTP in Swat and a police superintendent lying injured on the ground. The Pakistani personnel were released after a local jirga reportedly intervened. 
Hundreds of locals in Waziristan, Dir and Swat came out in protest against the return of TTP to Pakistan, which was followed by more protests in Bajaur. Local leaders, including Tabassum Adnan, gave worrying assessments on what TTP's presence in Swat once again means for the locals.
Evidence leads objective observers to surmise that the Pakistani strategy of a 'talk-fight' approach with TTP – to keep the latter contained under a ceasefire mediated by the Afghan Taliban, while Pakistani operatives assassinate those TTP leaders and elements who are virulently opposed to Pakistan – could be unravelling very soon. TTP's most recent attempts to regroup its cells and militia units inside Pakistan have come to the fore in a very public manner, just before the floods wreaked havoc on the Pakistani people. More importantly, TTP firmly believes that negotiations can continue with the Pakistani state even if there is no ceasefire: active engagements taking place between the two sides are a show of TTP's 'strength and resolve' to Pakistani interlocutors (and to the Pakistani military on the field of battle).
Similar to all previous cycles of negotiation between the Pakistani state and TTP, it seems likely that TTP is now looking for any opportunity to wrest itself free from the ceasefire and recommence its attacks against Pakistan – particularly against the Pakistani military. All previous negotiation attempts and ceasefires have come to nought, as both sides blamed each other for attacking them, and a kinetic counterterrorism war would resume on Pakistani soil.
This time, however, TTP will be empowered by extensive support and substantive safe havens inside Taliban-controlled Afghanistan. And the now-victorious Afghan Taliban would have little reason to promote Pakistan's interests, as they blame Pakistan for continuing to play the role of an 'American proxy' in the region: they can exploit opportunities of breakdown in Pakistan-TTP negotiations to inflict pain on Pakistan for supporting the West during their twenty-year (albeit failed) ingress in Afghanistan. This desire among many elements of the Afghan Taliban would surely have been reignited by the August 2022 US drone strike that killed their hidden guest, al Zawahiri, and their belief that Pakistan was at least complicit in the act, if not an active participant. Whether this is true or not, allegations that al Zawahiri was hiding in a posh Kabul safe house arranged (if not secured) by Sirajuddin Haqqani – interim Afghan interior minister who has for long been considered Pakistan's main proxy in Afghanistan – only add fuel to the fire.
Just a few days before Al Qaeda leader Zawahiri was killed in a US drone strike, Sirajuddin Haqqani said: "as far as Al-Qaeda is concerned, it has no presence in Afghanistan and is no more of a threat and the world should not feel threatened about the already dead outfit". Meanwhile, US government and security officials and many Western analysts agree that the Taliban, their proxies and allies were all aware of the presence of Zawahiri – and likely Al Qaeda – in Taliban's Afghanistan.
In spite of economic turmoil compounded by a 'climate catastrophe', Imran Khan's narrative of "real independence" has kept the Pakistani nation bitterly divided and polarized along political lines. If a nationwide natural disaster has failed to bring Pakistanis together, as IHC chief justice Athar Minallah noted recently, then it is quite unlikely that a kinetic threat from a resurgent TTP would unite the nation. Any attempts by Khan to exploit a potential upsurge of TTP attacks will backfire terrifically: in fact, the TTP will be optimally situated to violently take control of Khan's "real independence" narrative. TTP would not only present an existential threat to the Pakistani establishment and its military might, but could cast themselves as 'true Muslims' as opposed to what they perceive Khan's PTI as Westernized, liberally inspired, and cultivated by the very establishment that they now rage against. 
As they have done in the past, TTP would 'inspire' or intimidate Pakistani Pashtuns with their 'ideological puritanism' or their organized militant power. This time, they could also find kindred spirits for their Islamist cause in the recently galvanized Tehreek-e-Labbaik Pakistan (TLP), which has substantial street power and growing political support among the masses in urban and rural Punjab. In fact, TTP announced its support for TLP during the latter's protests in April 2021 all over Pakistan, which incidentally occurred while Imran Khan was prime minister.
An interview of TTP shura (council) member 'Qari Shoaib' has been published by Umar Media on 11 September 2022, wherein the group indicated that the ceasefire with the Pakistani government is over: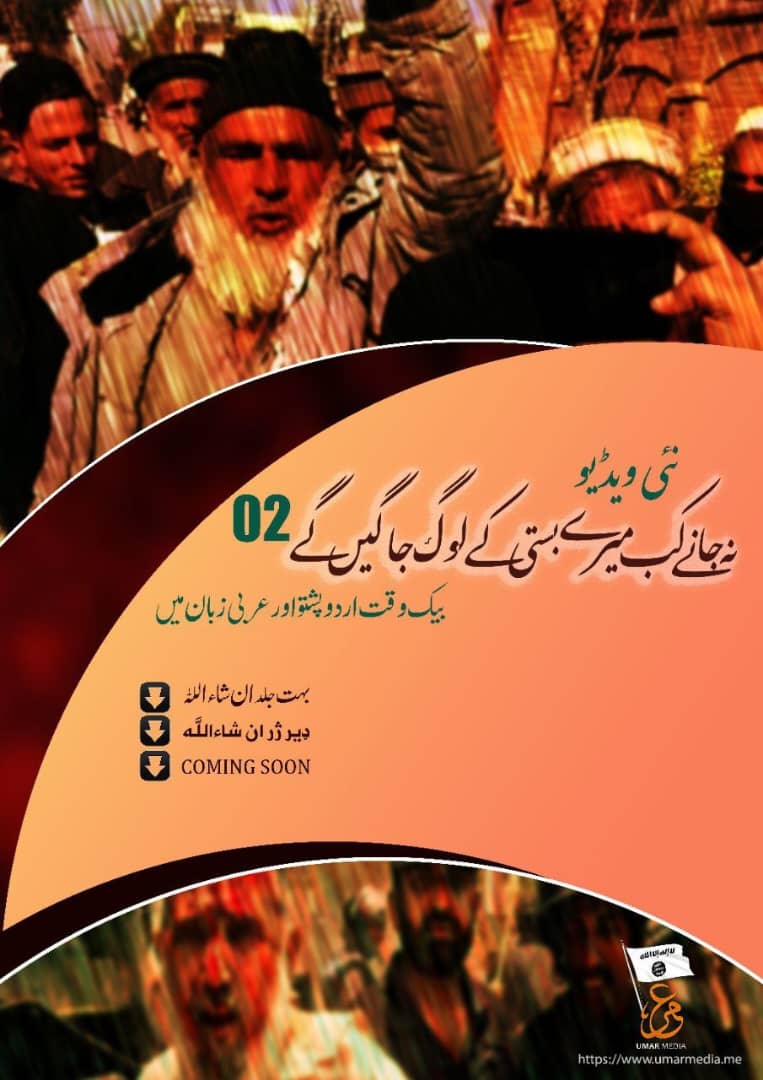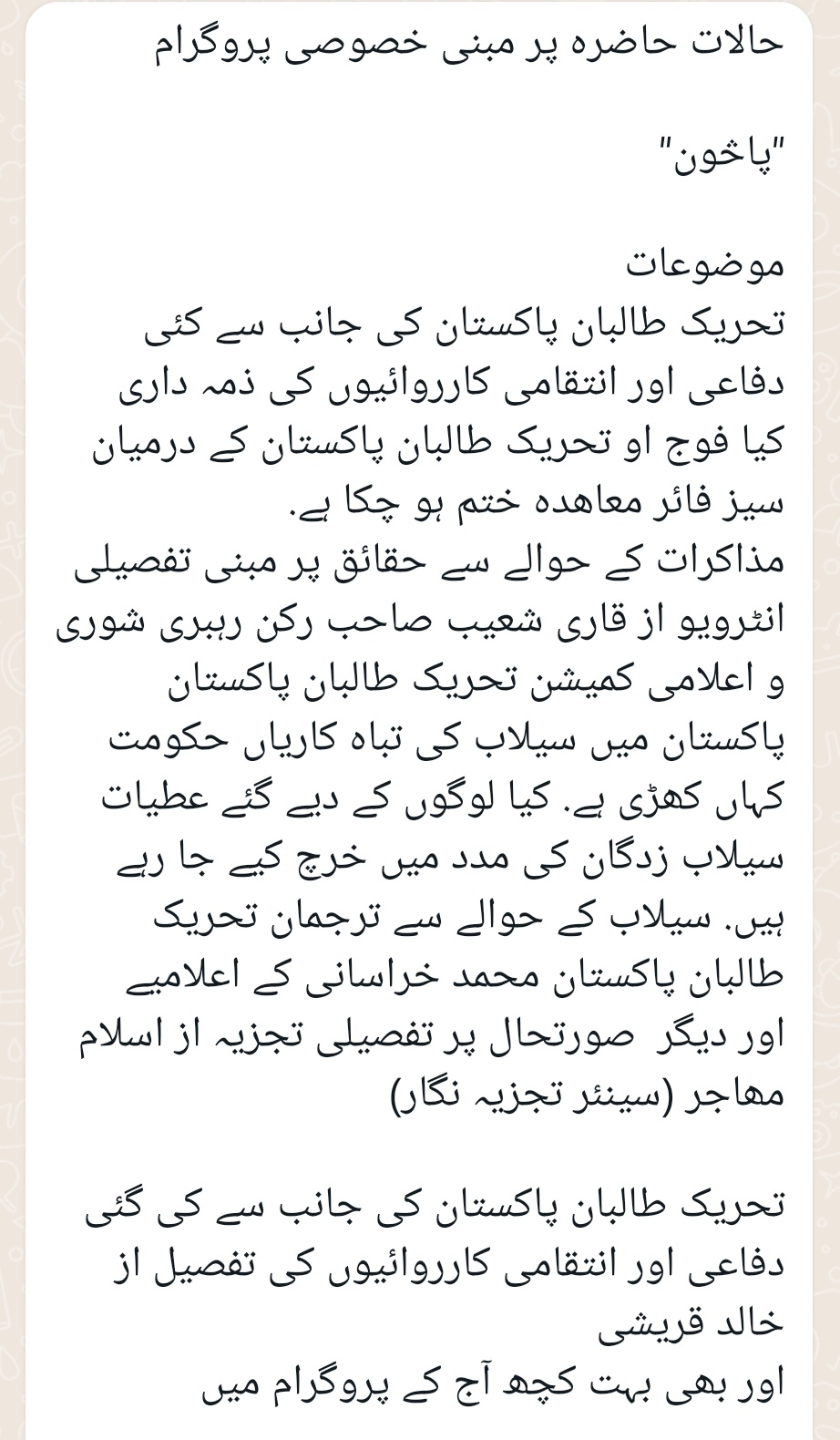 Whether this is a prelude to an aggressive kinetic policy from all TTP factions or not, that remains to be seen.
One thing, however, is abundantly clear: unless the Pakistani state (the military establishment, influential policymakers and the 'powers that be') is prepared for the challenge of a resurgent TTP, amidst all the other crises going on, Pakistanis will be facing more dangers and suffering in the near future. Regardless of whether it was the state or the establishment or any shadowy clique that devised it, the Pakistani policy of 'strategic depth' – covertly supporting militancy at home and in the region, while openly nurturing extremist ideologies and fanatical vigilantism – is now poised to precipitate its own 'strategic death' sooner rather than later. If Pakistan is unable to arrest its economic decline and restore a modicum of political stability, especially under unimaginable conditions of climate catastrophe, then renewed terrorist attacks will only make this beleaguered country's recovery more improbable.