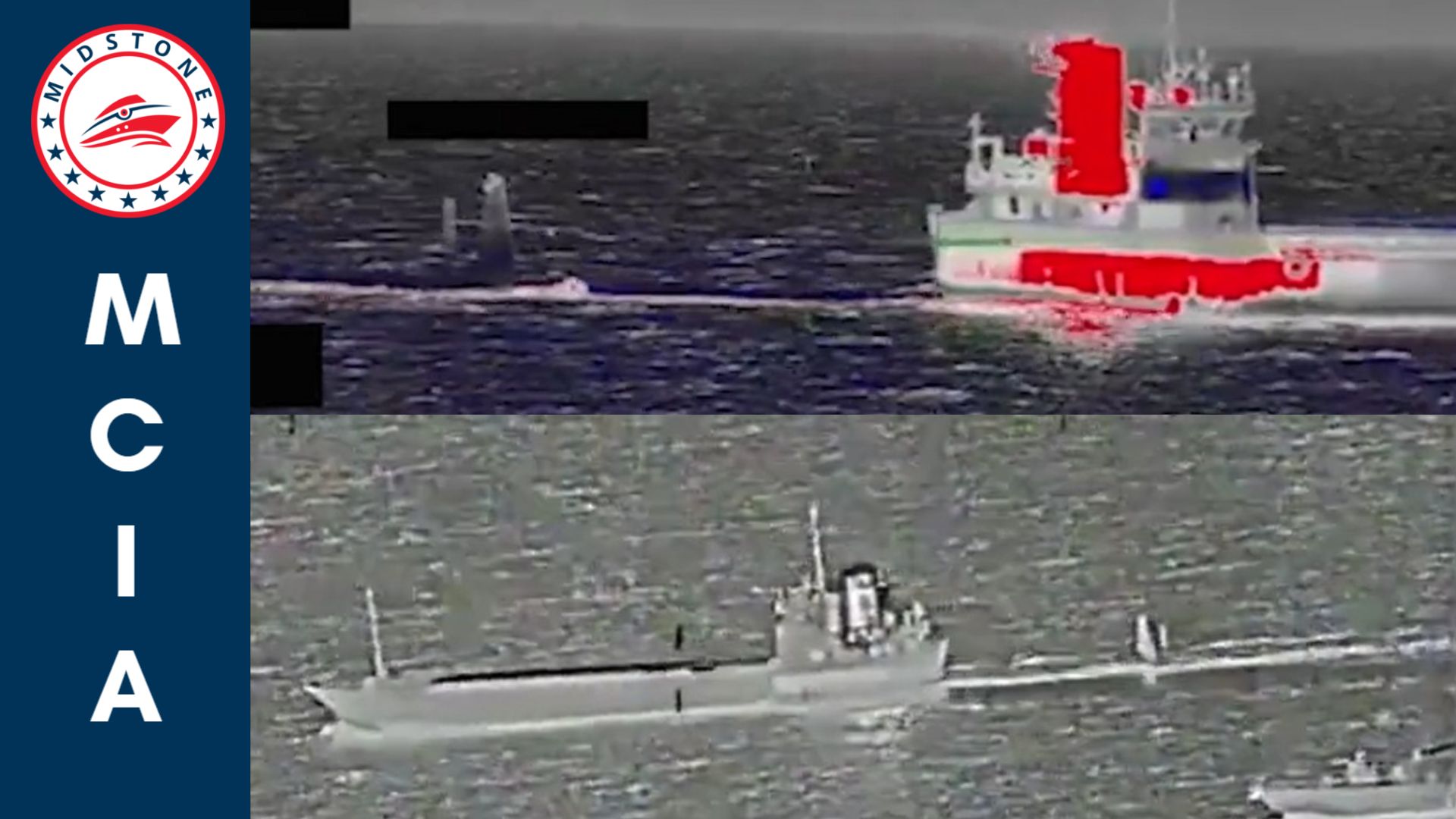 Arabian Gulf: The United States Navy 5th Fleet prevented an Iranian military ship from seizing an unmanned US Navy ship in the Arabian Gulf.
On August 29 at around 23:00 local time, the Saildrone Explorer unmanned surface vessel (USV) was spotted by the U.S. 5th Fleet being towed by the IRGCN support ship Shahid Baziar as it crossed international waters. The U.S. 5th Fleet based in Bahrain responded immediately, with USS Thunderbolt (PC 12) coastal patrol ship being deployed, along with an MH-60S Sea Hawk belonging to Helicopter Sea Combat Squadron 26.
BREAKING:

The U.S. Navy prevented a support ship from Iran's Islamic Revolutionary Guard Corps Navy (IRGCN) from capturing an unmanned surface vessel operated by the U.S. 5th Fleet in the Arabian Gulf, Aug. 29-30. – Statement https://t.co/6nXpEFRZS8 pic.twitter.com/tnZKk2jKCu
— FJ (@Natsecjeff) August 30, 2022
The United States Navy resumed regular operations after the manoeuvres by the U.S. Navy, which resulted in the Iranian vessel disconnecting its towing line from the USV and leaving the area after approximately four hours.
U.S. Naval Forces Central Command, U.S. 5th Fleet and Combined Maritime Forces Vice Adm. Brad Cooper said "IRGCN's actions were flagrant, unwarranted and inconsistent with the behaviour of a professional maritime force" and that "U.S. naval forces remain vigilant and will continue to fly, sail and operate anywhere international law allows while promoting rules-based international order throughout the region."
The United States Central Command also published a statement on the attempted seizure.
[2 of 3] Here is a video showing support ship Shahid Baziar, from Iran's Islamic Revolutionary Guard Corps Navy unlawfully towing a U.S. Saildrone Explorer unmanned vessel in international waters of the Arabian Gulf, Aug. 30. pic.twitter.com/12qveGsJS7
— U.S. Central Command (@CENTCOM) August 30, 2022
This naval incident comes at a time when international media claimed an agreement has been reached on the revival of the Joint Comprehensive Plan of Action (JCPOA) on the Iranian nuclear program – although this agreement has been denied by the US State Department. This also comes after an exchange of fire between US forces and Iran-backed militias in Syria, which US officials say won't affect nuclear program talks.
"This report is false," a @StateDept spokesperson says. "We have not concluded an understanding." https://t.co/b7iFXD6TBz
— Jennifer Hansler (@jmhansler) August 30, 2022
Midstone Centre are aware of rumours from sources based in the United States, Israel and Iran that the US are close to agreeing on an understanding with Iran on the nuclear program.