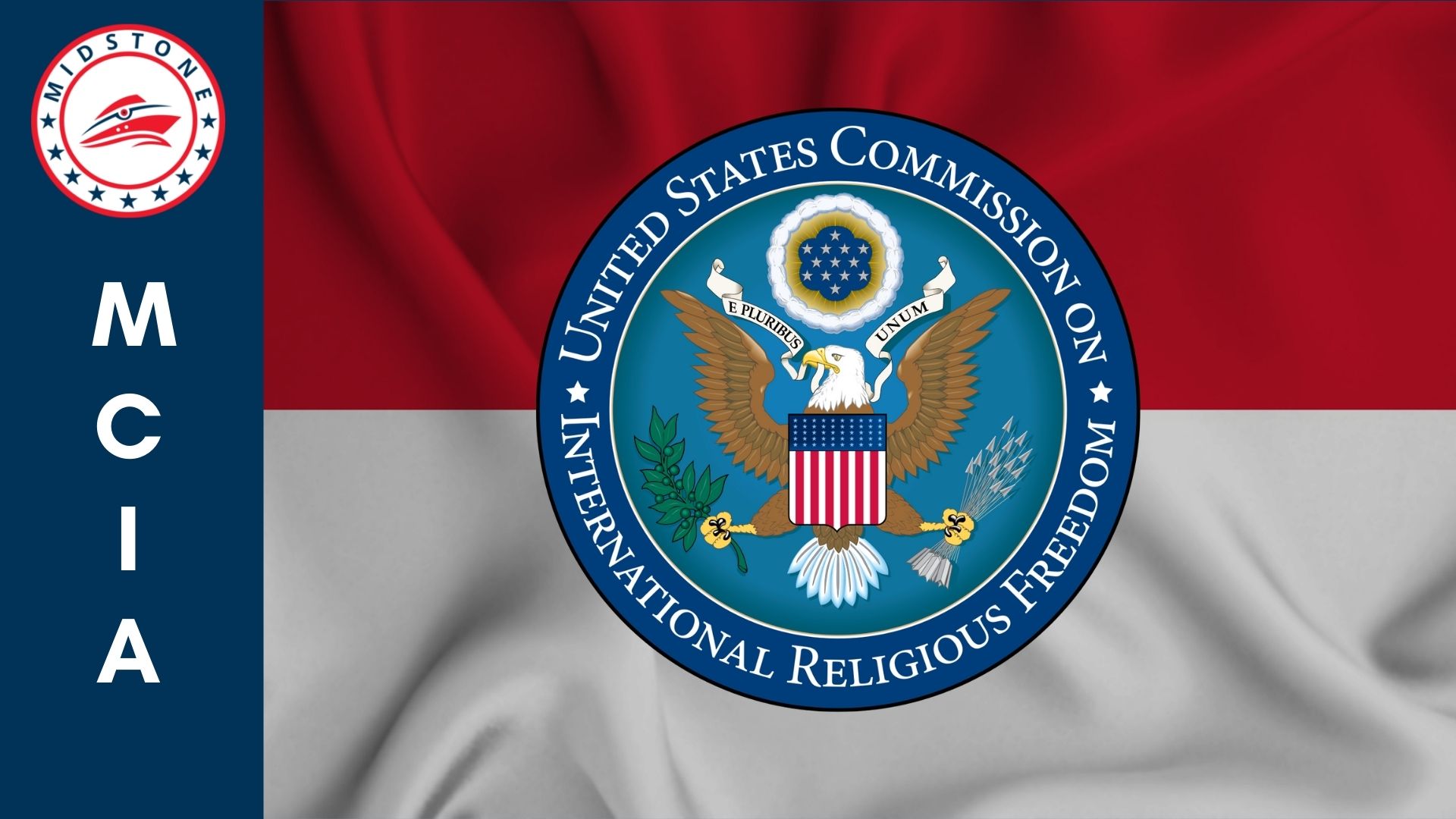 When USCIRF (United States Commission on International Religious Freedom) released its 2022 report last month, one of the countries that were recommended for the Special Watch List (SWL) was Indonesia.
In the country entry for Indonesia USCIRF listed the following issues of concern. First, the government continues to prosecute blasphemy allegations and impose harsh prison sentences upon conviction. The religious hardliners and other intolerant groups continue to threaten minority groups and their houses of worship. One of the methods that are currently being used is the exploitation of the 2006 Joint Regulation on Houses of Worship.
The Regulation is a revision of 1969 of the Joint Ministerial Decree on the Construction of Houses of Worship issued by the Ministry of Religion and the Ministry of Internal Affairs. This decree gave much power to local authorities to guide and supervise so that religious missions would not divide communities. It also stipulated that a House of Worship could only be built with the approval of a regional administrator such as the provincial governor. Only if it was deemed necessary would local religious leaders be consulted with any projects.
Some feel that the 2006 revisions are too vague and have been seen by some as problematic. The revisions were announced only after two years of intensive debate within the Indonesian civil society and are even more restrictive and there are concerns about whether or not they will promote harmony between faiths.
Recent reporting suggests that even though the Indonesian government has taken some steps to curtail the efforts of hardliner groups such as Hizb ut-Tahrir Indonesia (HTI) and the Islamic Defenders Front (FPI), hardline voices that are calling for Indonesia to become a caliphate are still vocal.
The groups have decided to shift tactics. Instead of launching Terrorist attacks, the militants have adopted more peaceful activities such as preaching to gain recognition and avoid arrest by the security forces, thereby operating without drawing greater attention from the government.
Another area of concern is that the jihadists are working in Muslim communities with the goal of infiltrating Indonesian politics by rallying around specific Islamic-based parties and endorsing those candidates that are sympathetic to their views and goals of creating an "Islamic State of Indonesia."
One group that falls under this criteria is Khilafatul Muslimin. This is one of the oldest groups in operation in Indonesia that has sought to introduce the caliphate through preaching. Its teachings have been well received within segments of the Muslim community in Indonesia. However, in the last few weeks, this group has made some fresh headlines.
While it has been able to operate under the radar with its mosques, schools and even a university, the extremist teachings of Khilafatul Muslimin have been exposed to the general public. It has openly spoken of replacing the secular dialogue of Indonesia with a more radical Islamist ideology.
It should be noted that the cleric Abdul Qadir Hasan Baraja, the spiritual leader of Khilafatul Muslimin was arrested by Indonesian security forces after a series of motorbike convoys took place throughout Jarkata supporting calls to establish a caliphate.
The situation of religious freedom and rising extremism in Indonesia needs to be monitored closely.