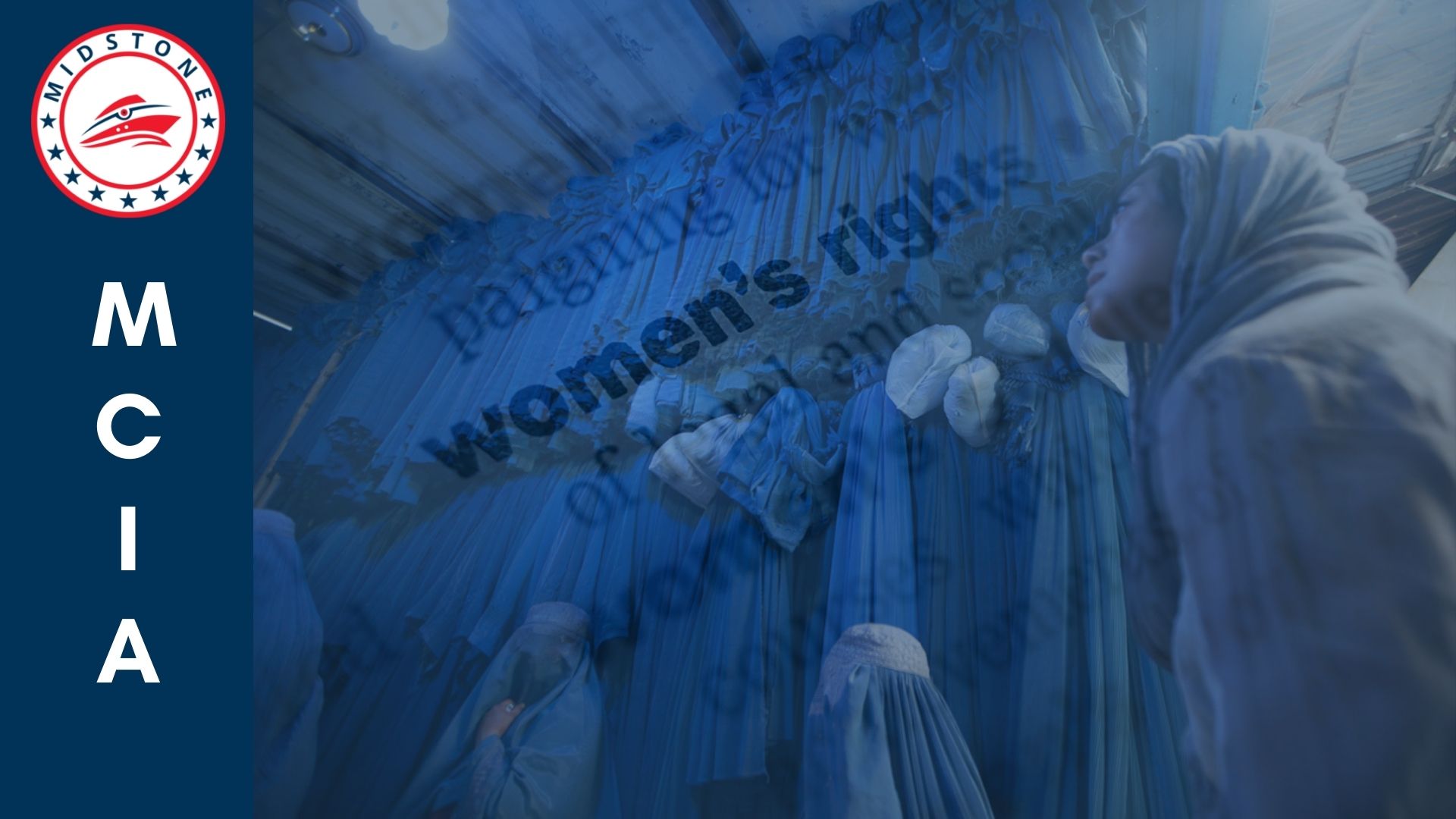 The Taliban announced on the 7th of May that women and girls must not leave their homes unless necessary and they should do so only with their whole body and face covered.
When the Taliban seized power on the 15th of August 2021, they promised they would promote and secure the rights of Afghan women. In reality, the opposite has happened – they have fulfilled none of their obligations and the freedoms and rights of women have been made worse by the implementation of the Taliban's harsh version of shari'ah.
Women in Afghanistan do not have access to basic human rights.
Abolishing the Ministry of Women's Affairs and replacing it with a Ministry of Vice and Virtue is just the latest item in a growing list of basic women's rights violations. The Taliban have already:
Appointed an all-male cabinet – not a single woman was chosen
Banned secondary education for girls and women
Banned women from almost all jobs
Banned women from travelling long distances or out of the country alone
Dismantled systems protecting women and girls from violence
Made it difficult for women and girls to get healthcare
Issued new restrictive dress codes for women and girls
These rules are enforced through violence.
What is happening right now in Afghanistan is the most serious women's rights crisis in the world today – the last time such a serious widespread regression in women's rights occurred was in 1996 when the Taliban took over for the first time.
About a dozen women protested in the Afghan capital of Kabul on Tuesday against the Taliban's new laws forcing women to cover their faces and bodies in public.
Once again, the Taliban have shown no willingness to adhere to basic women's rights in Afghanistan. A recent decree by the Taliban contains an order from Supreme Leader Hibatullah Akhundzada that all women should wear the burka from head to toe "because it commands respect and is a traditional outfit for women in Afghanistan".
Most recently Taliban issued a decree ordering women TV presenters to cover their faces, which was met with outrage locally and internationally. This was followed by several male TV presenters showing solidarity with Afghan women by covering up their own faces too.
Evidently, the Taliban do not appear to have learnt much since their last assumption of power in the 1990s. Their policies restrict Afghanistan's entire female demographic from basic movements that even the previous regime allowed.
The Taliban government appear willing to cloak the existence of women's roles in society, restricting their lives to subservience to males, domestic chores and parenting.
Despite the war and violence and a far from perfect implementation of women's rights under the past regime, the new generation of Afghan women have tasted some form of limited freedom for the last 20 years and they do not want to regress back in time to the Taliban's archaic and draconian laws.
It appears to most of the world outside Afghanistan that the Taliban do not consider women as beings equal in importance or sentience to men and that they want to remove their rights and make them invisible.
Afghan people, especially women, have suffered tremendously over the past four decades. Such regressive orders by the Taliban will reverse any limited progress made in Afghan society.
Together with G7 counterparts, the US Secretary of State Antony Blinken called on the Taliban to urgently take steps to lift their increasing restrictions on women and girls in Afghanistan – which impact their work, education and role in public life.
The warnings from the West that frozen Afghan accounts would only be released to the Taliban government if women are protected and provided education and necessary rights seem to have been ignored. Afghan women still have a voice – for now – so the international community must stand up for them and amplify the voice of Afghan women that the Taliban are trying so hard to muffle.