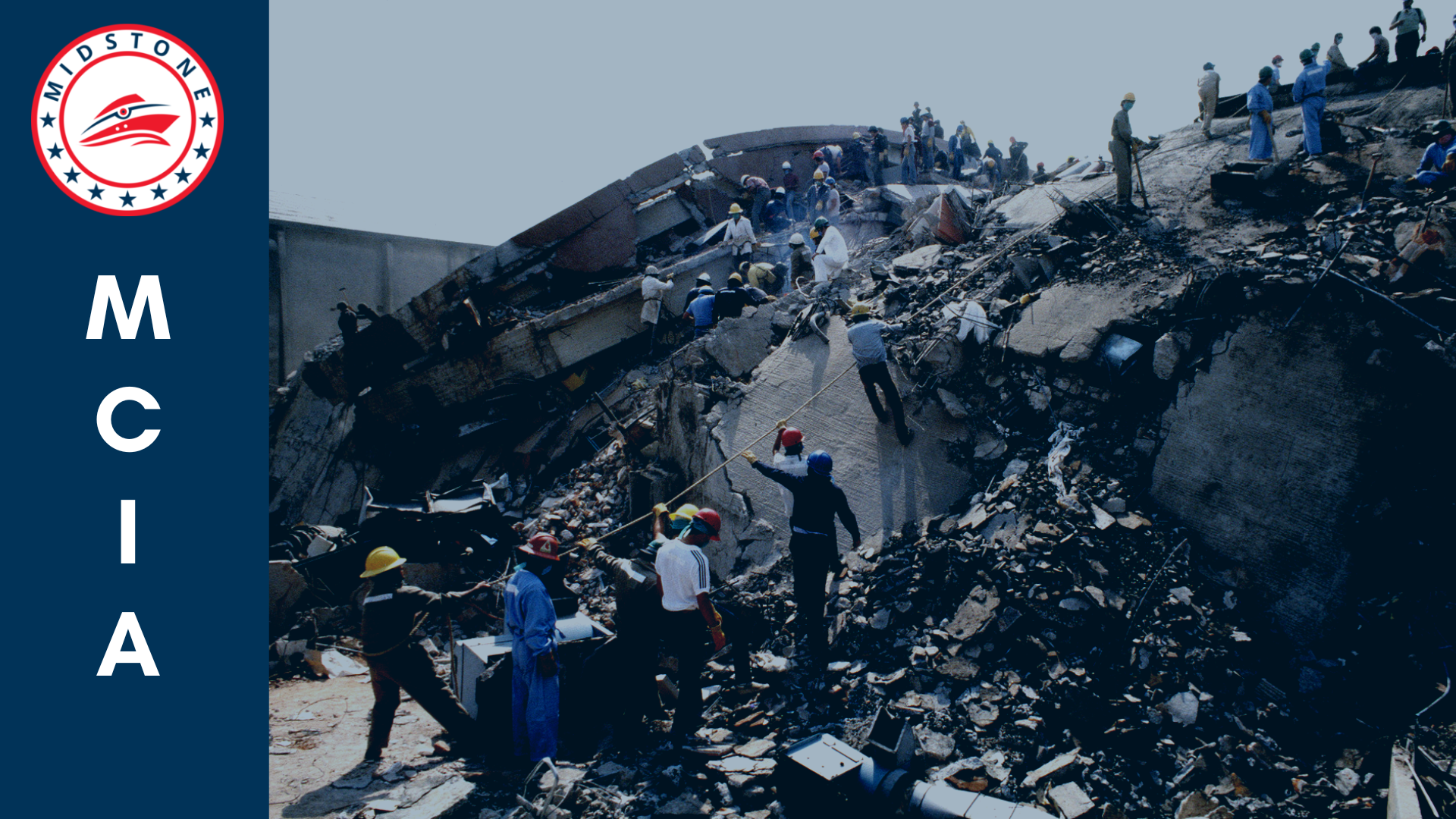 On the morning of February 6th, 2023, Turkey was shaken by two powerful earthquakes that left a trail of destruction in their wake. The first struck 34 km west of the city of Gaziantep at 1:17 UTC, with a magnitude of 7.8, making it one of the strongest earthquakes to hit Turkey in modern times. The quake was felt in both Turkey and Syria, causing widespread damage and loss of life. The aftershocks were also very strong, with the strongest registering a magnitude of 6.7. The second earthquake hit the city of Kahramanmaraş just 9 hours later, with a magnitude of 7.5, causing further destruction and adding to the toll of the first quake.
The earthquakes left a devastating impact, with more than 2,400 people losing their lives and over 11,700 injured — with sadly many more expected. Almost 3,500 buildings collapsed across 10 provinces in Turkey, with the heaviest damage in Adıyaman, Diyarbakır, and Osmaniye.
The northwest region of Syria has suffered disastrous consequences with building collapses in the capital Damascus, as well as other cities such as Aleppo, Latakia, and Hama, resulting in numerous casualties and trapping people. The 12-year civil war has already taken a heavy toll on the country, and the recent collapses add to the extensive damage.
The collapse of homes has left numerous people without shelter. Emergency response teams are working to rescue those trapped under the rubble as well as assist those affected by the disaster, including people injured.
The international community has stepped in to provide humanitarian aid and support for Turkey and Syria.
Following the devastating earthquake in Turkey, the Greek government demonstrated its solidarity and support for its neighbouring country and regional rival by dispatching a team of emergency responders to assist in the rescue and relief efforts. This support shows that humanity can prevail over unattainable geopolitical goals in diplomacy.
Operation Olive Branches
Israeli President Benjamin Netanyahu offered a message of condolence to the people of Turkey and instructed Israeli authorities to immediately provide medical, rescue and rescue assistance.
"On behalf of all the citizens of Israel, I send my condolences to the citizens of Turkey in their difficult time following the earthquake that struck our region."
While Turkey and Israel have seen a thaw in relations more recently, Israel's relationship with the other major victim of the earthquakes is far more strained. Very significantly, the Israeli President has also instructed Israeli humanitarian assistance to Syria after a request for assistance was reportedly made by the Assad regime.
This revelation is highly unexpected and significant as Syria and Israel do not have formal diplomatic relations and their relations are perhaps even more complicated since the Syrian Civil War (2011- ).
However, as expected, according to a report in Al Watan, a Syrian pro-government newspaper, a government source stated that Damascus did not seek assistance from Israel after the recent earthquake in the region. The Assad regime can't be seen to have accepted support from Israel — a country that the regime uses as a bogeyman for political purposes.
Despite pro-Assad media denying the request for help, the earthquake response is a clear example of how even nations with a complicated history can come together in times of need to provide assistance to those in need, as we have seen with Greece and Israel in support of Turkey and Syria. It is sincerely hoped that politics will not be a further burden to people who are already struggling.
A message of solidarity from Midstone Centre and its team
Midstone Centre extend our deepest sympathies and condolences to the families and communities affected by the recent earthquake. The loss of life and the damage to homes and infrastructure is truly devastating.
In times like these, it is more important than ever to set aside politics and come together in support of those in need. The people affected by this tragedy deserve our full support and cooperation, regardless of borders or political differences.
We urge the international community, including governments, organizations and individuals, to come together and provide necessary aid to those affected by the earthquake. The power of collective action and regional cooperation can make a tremendous difference in helping people recover and rebuild their lives.
Once again, our hearts go out to the people of Turkey and Syria, and we stand with you in solidarity.